- Motorcycles -
My First: XJ900F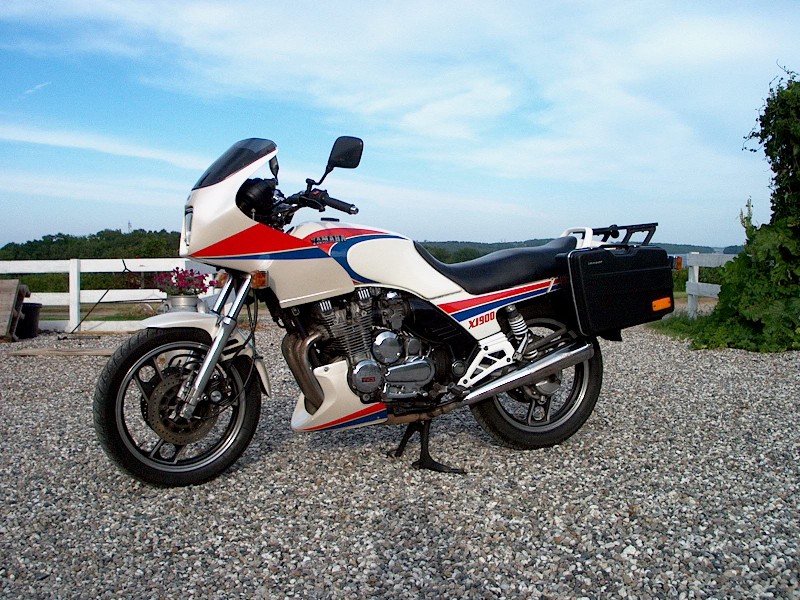 Details:
Model: XJ900F
Year: 1984. Km: about 200.000 !!
Engine: 4 Cylinder, 854ccm and 92 Hp
Transmission: 5 speed gearbox and shaft drive.
Weight: dry 220 kg

XJ900F, Lovely touring bike. All most no maintenance due to the shaft drive.
The bikes is great for beginners, because of the smooth torque of the engine. The engine pulls smooth from 1000rpm to the red
After riding the bike for a couple of years I chose to sell it. I wanted a lighter bike.
It was replaced by the Suzuki SV.






My Second: BSA M21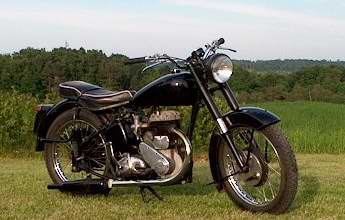 Details:
Model: BSA M21A
Year: 1954. Miles: ??
Engine: 1 Cylinder sidevalve 592ccm and 15 Bhp
Transmission: 4 speed gearbox and chain.
Weight: 370 Pounds
Other: The bike has done service by AA Service i England and was then fitted with Alternator along with the dynamo.

BSA M21, The bike was bought in running condition, with some small faults and defects.
The ignition had some problems. After a while the bike wouldn't start, and I found small metal particles in the high-volt area.





The Third: Suzuki SV650N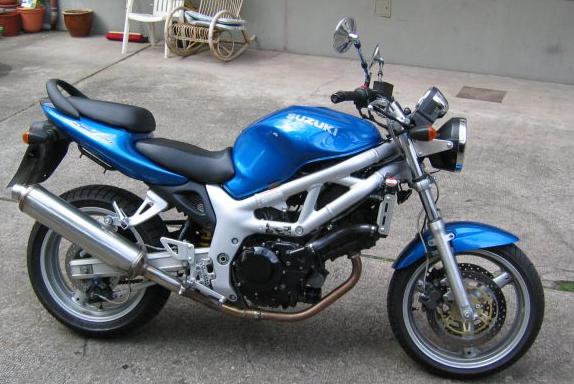 Details:
Model: SV 650 N
Year: 1999. Km: 42.000
Engine: 2 V-twin and 650ccm and 70 Hp
Transmission: 6 speed gearbox and chain.
Weight: dry 165 kg

SV650, I imported the bike from G. Wihelmsen in Oversee, Germany.
The Suzuki is everything the Xj900 is not: Agile and fast acceleration.
I didn't expect that a 650ccm motorcycle with 70hp was that much faster
than a 900ccm with 92hp...&nbsp&nbsp&nbsp&nbsp&nbsp BUT It is !!
The only thing that I missed from the Yamaha was the shaft drive..






The Fourth: Yamaha TDM 850 4TX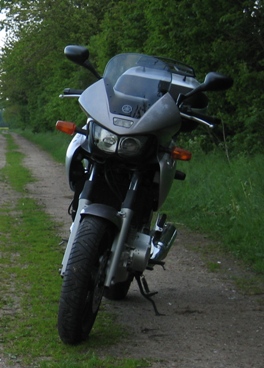 Details:
Model: TDM 850
Year: 2001. Km: 13.500
Engine: 270 degree twin 850ccm and 82 Hp
Transmission: 5 speed gearbox and chain.
Weight: dry 209 kg

After the SV650 I wanted a touring bike. I bought a TDM850 which is a very lovely all round bike. Fun to ride on small bent roads
and comfortable and nice & relaxing on long straight roads.
Good Fuel economy (Range on 20L more than 400km)